A little while ago, my blogging pal Rob over at I Played The Game! did a fun little challenge where he came up with 8 games he'd want to take with him on a desert island! I thought it would be neat to compile my own little list of games. 🙂 Of course, this challenge isn't exactly realistic, because if I was on a desert island I'd be trying to get OFF of it and not trying to play video games… but hey, use your imagination and play along! Here are my 8 chosen games, in no order alphabetical order because I'm OCD like that!
1. Animal Crossing (Nintendo GameCube)
Hey, I need something to help me pass the time! There are many versions of AC, but I choose the GameCube one simply because this is the one that I put the most time into, as well as the one I feel most warm and fuzzy about when I think about AC! It was the first version I played, and will always have a special place in my heart. When I'm feeling homesick on the island, Animal Crossing will remind me of home.
2. Cooking Mama (Nintendo DS)
This may be an odd choice, but… if I'm on a desert island with barely anything to eat, at least I can play this and PRETEND I'm cooking delicious meals!
3. Kirby Planet Robobot (Nintendo 3DS)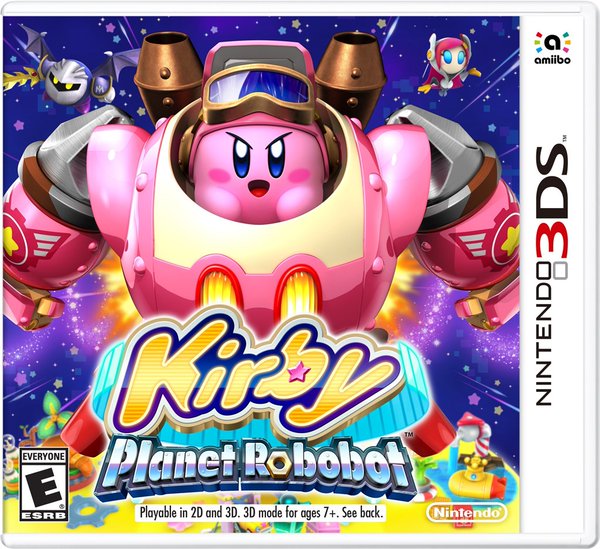 Of course there had to be a Kirby game I'd bring with me! Kirby's latest 3DS outing (not counting the new download-only games) was a total blast to play. Each level brought new and surprising challenges, and even after beating the game once, there are still so many secrets to uncover and new modes to master. Kirby Planet Robobot would keep me busy for quite awhile!
4. Loco Roco (PSP)
Oh man, do I love Loco Roco! Such a silly, happy game. Perfect for when I'm feeling depressed that I'm stuck on an island…
5. Mortal Kombat: Deadly Alliance (Nintendo GameCube)
All that time alone on an island is bound to make me irritated. What better way to release some of that aggression than to play Mortal Kombat? I choose this particular version because back in the day when it first came out, my husband and I played for HOURS trying to unlock every last damn Koffin in the Krypt. Were those two words spelled with Ks in the game? I have no clue. 
6. Super Mario RPG: Legend of the Seven Stars (Super Nintendo)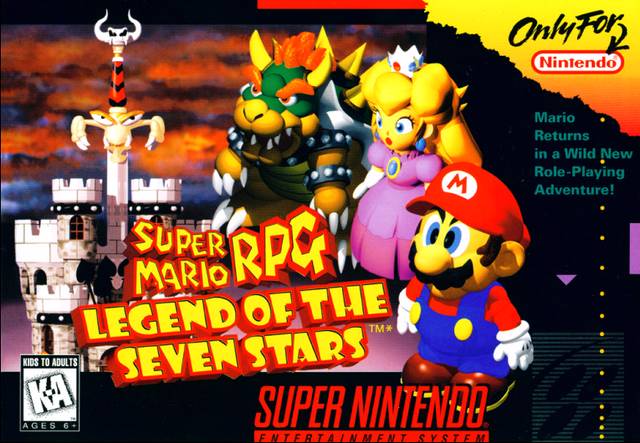 Well, as you probably know… this is my favorite game of all time. No further explanation is needed 😉
7. Tetris (Game Boy)
My desert island stay would not be complete without Tetris! The Game Boy version was the first game I ever owned, so it holds a special place in my heart. Playing Tetris is a great way to pass the time, and it's also very relaxing to me. After I play it, I always see the pieces falling in front of my eyes hours later…
8. Tomodachi Life (Nintendo 3DS)
Quirky, weird, and easy to just pick up and play for a few minutes, Tomodachi Life is a great choice to take with me if I'm stuck on an island! Plus, I have Look-Alikes of everyone in my family (my side as well as my husband's side), so if I'm missing anyone, at least I'll see them in virtual form!
There you have it- 8 games I'd take with me on a desert island! Thanks again to Rob for the fun post idea! 😉