Awesome blogger Art of Redress nominated me for another blogging award, this time the Mystery Blogger Award! As far as what the Mystery Blogger Award is… I'm stealing a quote from a quote that was already stolen. Woo!
*The award was created by Okoto Enigma*
"Mystery Blogger Award"  is an award for amazing bloggers with ingenious posts. Their blog not only captivates; it inspires and motivates. They are one of the best out there, and they deserve every recognition they get. This award is also for bloggers who find fun and inspiration in blogging; and they do it with so much love and passion.
With that being said, here's all the rules:
THE RULES:
Display the award logo on your blog.
List the rules.
Thank the blogger who nominated you and provide a link to their blog.
Mention the creator of the award and provide a link as well.

Tell your readers three things about yourself.
Answer five questions from the nominator.
Nominate from 10 to 20 bloggers.
Notify the bloggers by leaving a comment on their blog.
Ask your nominees any five questions of your choice, including one weird or funny question.
Share the link to your best post.
So let's get started! 🙂
Three facts about myself!
1. It's taking me a long time to come up with three interesting facts. Seriously. I don't know what my problem is, but I must be really boring or something, because I can't think of anything interesting to say about myself.
2. I love horror movies, but I don't ever really get scared. I mean, I've been a bit unsettled at times, but I know everything is fake, so I don't get worked up. In fact, a lot of time when the big scary demon/ monster/ psycho killer is revealed or is in action, it makes me laugh. Maybe there's something wrong with me.
3. I could live off of french fries and potato chips. I realize that's not the healthiest of diets, but some days, I just don't care 😉
And now, here's the five questions I was asked!
1. Do you follow a sports team? (I'm an Everton fan, though my interest has waned of late!)
I'm not big into sports, so I don't follow a particular team or anything. I have to say that I really love watching gymnastics though! I've always harbored a secret desire to be a gymnast- I even took lessons when I was younger, until the trainer moved away and my mom wouldn't drive me to their new location because it was too far away! If an adult gymnastics class ever opens up near me, I'm in- I'll probably kill myself, but it would sure be fun to try!
2. Do you have any tattoos? If not, what tattoo would you get? (I haven't got any, though I'd love to get one…just not sure what to get)
I have 10 tattoos right now… I LOVE tattoos! I think they are so beautiful and a great form of expression. Surprisingly only one of my tats is video game related, but every single one of them is meaningful to me. I do have at least one other tattoo planned- a phoenix of some sort. I just keep putting it off, and now it's almost time to swim, which means I won't get it done until maybe the fall! (I like to get a tattoo when it's cooler, that way it has more time to heal before I subject it to sun and water!)
3. If you could share an apartment with any video game/film/TV character, who would it be and why? (I reckon Max Payne would be pretty quiet and there would always be painkillers available)
Hmmm… this is a tough one, as I don't like sharing my space with people (excluding my husband of course)! I think almost any character would get on my nerves at some point. Yes, even Kirby- come on, he'd eat all my damn food and not feel bad about it! Maybe I'd go ahead and pick Snorlax. Yeah, he's huge and eats a lot, but he would sleep most of the day away, and he's super squishy and cuddly. I could live with that!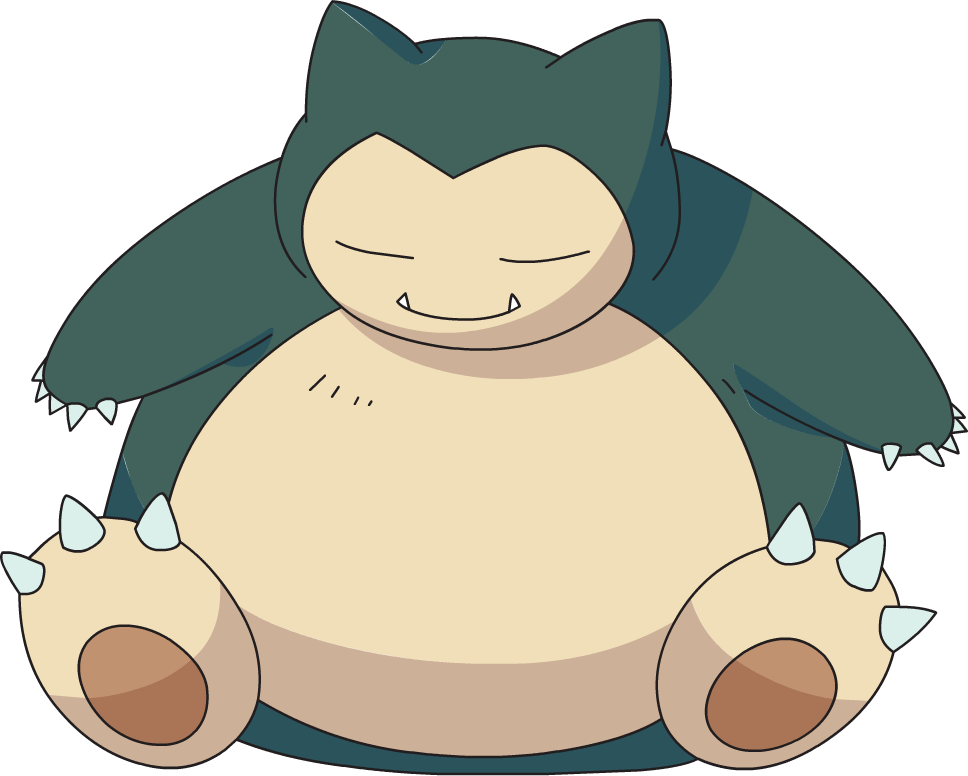 4. What's the saddest song you've ever heard? (Nutshell by Alice in Chains for me, especially the Unplugged version)
There's a couple songs that could probably answer this question for me, but I'm going to go with "Ashes of Eden" by Breaking Benjamin. Not gonna lie, this song literally made me cry every time I heard it after my grandfather passed away last year. (only in my car, not ever actually in front of anybody GEEZ!) I normally don't go all mushy, but something about this song brings out the sadness. Here's a snippet of the lyrics:
Are you with me after all…
Why can't I hear you?
Are you with me through it all…
Then why can't I feel you?
Stay with me, don't let me go…
Because there's nothing left at all…
Stay with me, don't let me go…
Until the Ashes of Eden fall.
If you feel like crying, go listen to that song.
5. What would the title of your autobiography be? (Mine would just be 'Redression' with a picture of me made from copies of Dynamite Dux)
Plot twist: my autobiography wouldn't have a name. The cover of the book would be all black, just like my soul. And the inside would contain a bunch of random blurbs and pictures of animals. It wouldn't make much sense, much like I don't make sense in real life.
So there you have it! Five random questions that were super fun to answer! 🙂 Oh and as for a link to my best post…. I dunno, you pick one and pretend I gave a link to it! Thanks again to Art of Redress for nominating me 😉 If anyone wants to answer these questions, please feel free!