Back in January, Art of Redress was kind enough to honor me with the Blogger Recognition Award!
I always really appreciate anyone who takes the time to read my little blog, and getting recognized from time to time means I don't totally suck, right?? 😉
Anyway, here's the rules for this award!
Say thanks to who nominated you and leave a link back to that person's blog.
Done and done, if you read the first sentence of this post! 🙂 Art of Redress is seriously a great blog- every entry is really entertaining to read! Please check it out if you haven't yet.
Give the story or history of your blog.
I've touched on this before, but I'll do a little recap anyway. I've always enjoyed writing in any form- short stories, journaling, etc. I've kept several online journals throughout the years, though none of them stuck around. A few years ago, I started reading a couple gaming blogs and found I really enjoyed the content. For awhile, I just lurked around and never wrote anything, haha! Then finally I decided what the hell, let me try this blogging thing out. I chose to blog about video games since that is my favorite hobby and I could blab on for hours about them! 🙂
Give two or more pieces of advice for new bloggers.
Are you sure you really want to listen to advice from someone with the user name DefyTheMajority?!? Haha! 🙂 Anyway, here's my best advice.
#1: Don't worry about being too formal! Blogging is supposed to be fun. I myself am a very casual blogger and when I write, I try to write as if I am having a conversation with a friend. I'm talking about video games here, not submitting a dissertation.
#2: Don't put pressure on yourself to follow a schedule! I'm not saying blogging schedules are a bad thing. I have several friends I follow who always post on a consistent basis, and I do envy that. However, if I try to set a schedule for myself, it just makes me feel pressured. When I feel pressured, I end up not doing anything. Don't stress yourself out!
#3: Blog about what you love. If you write about something you love, whether it be your favorite hobby, recipes, parenting advice, etc., if you feel passionate about it, it'll be much easier to write about!
So there ya have it! The last two rules were to nominate other bloggers and leave comments telling them that you did so, but… you know me! I nominate everyone! Woo!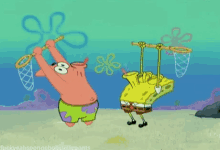 As always, thank you so much for reading! 🙂