Back in April (geez, one day I'll be caught up on my posts!) I was nominated for The Sunshine Blogger Award by Red Metal over at Extra Life! It's always an honor to be nominated for an award- it feels good to know that there are some people who find my blog interesting, haha! So let's get started!
1. What is the dumbest competition you ever got in with your friends?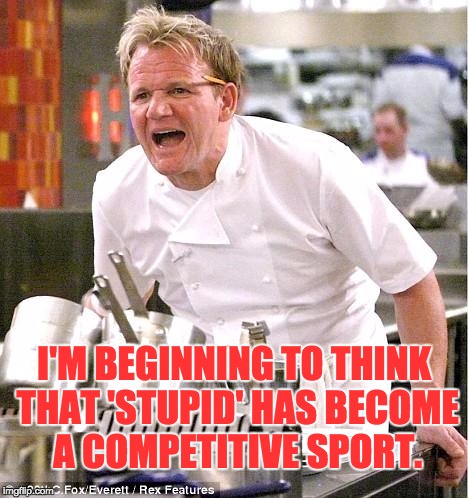 Hmm…. that's an interesting question! I'm not a very competitive person- I mostly stay out of any sort of competition if I can help it! Even when I was in school when I was younger I didn't care much to compete. I guess I'm kind of a softy, haha.
2. If you could form a band, which genre of music would you end up playing?
Oh, no doubt I would be in a metal band! I love metal, hard rock, etc. so it would only be natural that I would be in that type of band. I'd probably play the guitar, despite the fact that my poor arthritic hands no longer have the dexterity to do so. Or maybe I'd just be the lead singer so I could scream all day long! 😉
3. What is the first film you ever watched in theaters?
Oh wow! I don't really remember going to a lot of movies when I was younger. For some reason the first movie that comes to mind is Casper the Friendly Ghost, which came out in 1995 when I was 9. I also remember the fact that it was pouring down rain that day! There may have been an earlier movie that I went to, but I just can't remember!
4. What is the oldest film you've watched all the way through?
Well, I'm not exactly a movie buff. I do enjoy watching movies, but it's not like I've seen all the classics or anything. I would say the original The Wizard of Oz (1939) is the oldest movie I've seen. I have a distinct memory of watching it on my old tiny black and white television when I was 3 or 4 🙂
5. Have you ever fallen asleep watching a film before?
Oh yes. This shitty "horror" movie called Dark Water. It was so cheesy- basically this stupid woman was screaming because there was black mold growing slowly on the ceiling. Okay, so the mold actually wasn't mold- it was a demon or something. I don't know- I fell asleep, remember? All I know is that it was lame and even the fact that I consumed too many shots before watching did not help keep me entertained!
6. What is your personal record for most number of films watched in a day?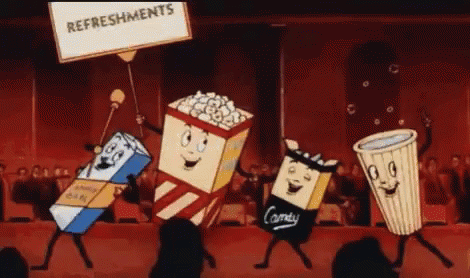 Probably 3 or 4! Sometimes when my husband and I are lazy on the weekends we'll watch a few movies just to veg out!
7. What is the single most heretical opinion you hold when it comes to video games?
Umm…. I do NOT like the Fire Emblem series at all. I'm sorry. Fire Emblem is a series a lot of people enjoy, but it's not for me. It's mainly the gameplay that I don't enjoy, but I don't seem to connect with any characters either. I'm not downing the series in any way, and I feel bad for even saying that I don't like it! I can certainly appreciate Fire Emblem, I just don't care to play the games.
8. What is your proudest achievement playing a game?
I'm proud whenever I stick to and actually beat a game, haha! I am gonna say, though, I'm proud of myself for completely mastering Super Mario RPG: Legend of the Seven Stars. I have fully maxed out every character, done every little side quest, collected everything there is to collect… I've even found all the little treasure chests hidden everywhere. I'm obsessed, I can't help it! And since I have an SNES Classic, I'll probably be playing it again soon 🙂
9. What do you believe to be one of the few advantages that gaming critics have over film critics?
I think that the fact that you can actually interact with the medium is huge! I enjoy watching movies, don't get me wrong, but it is a passive activity. Gaming is interactive, and everyone's experience will vary.
10. Have you ever binge-watched a show?
Yes! There have been several. Breaking Bad is one of the main ones… believe it or not, my husband and I didn't watch this show at all until a few months after the last season aired! For some reason, I didn't find the premise that interesting, so I never tried to watch it. Then my mom and stepdad told me how great the show was, so we decided to check it out. We were instantly hooked! In fact, when we got to the last season, only the first half was on Netflix here in the USA. So naturally, we tricked Netflix into thinking that we were in the UK so we could watch the rest! We couldn't wait 🙂
Also, Stranger Things. We told ourselves we would spread the shows out and watch them over time, but that did not happen! Where the hell is season 3?!
There have been other shows I'm sure, but those two definitely take the cake!
11. Do you follow any webcomics?
No, I don't! Should I be? 😉 I'll happily take some suggestions!
And there you have it! Thanks again for the nomination, Red Metal! I appreciate it! 🙂