This is a big of a different style blogging tag, as it is not exclusively gaming related. I saw this tag back in April on the always- awesome blog of The Shameful Narcissist, and she left the tag open to anyone… so here I am, late to the party as usual! Hey, better 5 months late than never, right? 😉
Anyway, the whole point of this entry is simple: List 10 things that make you happy. Despite the fact that I think I am a bit of a realist and am often cynical (which some people see as me being pessimistic *rolls eyes*), I actually am pretty easy to please. I do look for the things that will make me happy, and I hold onto those things with an iron grip; in the end, those are the things that are most important. Besides, I don't know when I'm going to croak, so I might as well focus on things that are enjoyable, right? Right! So here ya go: 10 thing that make me happy!
1. Family and Friends
Despite the fact that this is a numbered list, all the items are pretty much equal… except for this one! My family means the world to me, every single one of them. I was lucky enough to grow up in a fantastic (if not a bit unconventional) environment, and as a result am close to pretty much all of my family members. Of course, my husband is my family too, and I am grateful for him! With my husband came a whole new set of family members to get to know and enjoy, so when I say "family" here, I am referring to everyone on my side as well as everyone on his side 🙂
I also include friends here, because I do not have many friends. This is my choice… I choose to only have a handful of close friends over many acquaintances, because it just seems pointless to me to have so many people in my inner circle. I'm not really a social butterfly at all either, so my idea of friendship is often just texting, or chatting here on our blogs! 🙂
2. Video Games
Well, obviously! 😉 This blog wouldn't exist if they didn't make me happy! Video games are my #1 hobby, and they pretty much always have been. I play when I'm happy, when I'm sad, when I'm sick, when I need distraction… etc. I just LOOK at my video game collection, and I am happy.
3. Reading
Reading is also something that makes me very happy. I've always been a reader, too, and I enjoy picking up a book and being transported to a different world. For that reason, I prefer to read fiction, because I'd rather read some shit that is made up just for my entertainment!
4. Animals
I am a huge animal lover. I love most critters- from the fuzzy to the scaly to the furry and everything in between! (Just… not some insects, okay? I'm talking about roaches in particular- those disgusting fucks!) Just being around animals makes me more zen. I have several pets of my own, but I've often been told that I tend to spoil every animal that I know.
5. The beach/ pool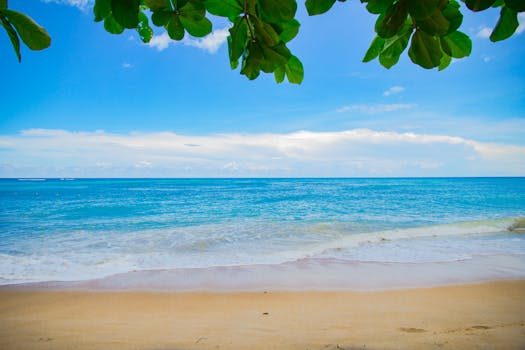 I've lived in Florida my entire life, so there's always a beach or pool close by. When I lived at my grandparents' house growing up, I could swim whenever I wanted since they had a pool! Anyway, I find that being out in the sunshine and near the water is very cathartic for me. If I could spend the entire day lounging on a raft, I would.
6. Music
I love listening to music! I do it quite often- when I'm driving, when I'm cleaning, when I'm reading… you get the picture. I'm sort of becoming an old fuddy duddy in the fact that I don't like a lot of newer music that has come out recently- I like to stick to my old favorites! My favorite genres are heavy metal and hard rock along with some reggae, but there are songs that I like in pretty much every genre. A special shout out to punk rock for getting me through my teenage years! 😉
7. Horror/ Skulls/ Other Goth Stuff
I've always been drawn to the darkness, what can I say? 😉 I love horror movies and horror novels. The scarier, the better! I also love scary artwork. I'm endlessly fascinated by anything that goes bump in the night. And skulls? Skulls are my favorite. I have a lot of shirts and socks that have skulls on them, I have tons of skull jewelry… I even have a skull tattoo. I don't know quite why the darkness fascinates me so much, but I just roll with it.
8. Writing
If writing didn't make me happy, I wouldn't be doing this blog, but anyway… I love sitting down with a good old fashioned pen and paper and seeing what kind of crazy ideas I can come up with. Problem is, I am the absolute worst at finishing anything I start, so I have like 30 stories that aren't done. Maybe one day I'll actually finish one.
9. Holidays
What holidays make me happy? All of them! Holidays both big and small are a great excuse for me to get together with my family and have a blast. It doesn't really matter what the occasion is! Plus, any holiday that gets me off work is a bonus! Just don't make me choose between Halloween and Christmas. I can't pick!
10. Chips/ French Fries
This may be a stupid response to wrap up my list, but here's the cold hard truth: I am human. I try to eat healthy, but I don't always succeed. And sometimes all I want is a big bag of potato chips. Or a large fry. And dammit, I don't care if it's bad for me. There are worse vices in the world.
Well, there you have it! 10 things that make me happy. Honorable mentions go to nail polish, pens in many different colors, candles that smell like baked goods, and many other little things that bring a smile to my face.