I've done this once before from my good blogging friend The Shameful Narcissist, but I figured… why not do it again? 😉 Back in May, she received a Liebster Award and invited anyone to answer her questions. I love doing this type of stuff, so I thought I'd jump on board! The link to her post is here, and please go check her out- she's awesome, and I've learned A LOT about Final Fantasy from her! Without further ado, here are her questions!
1.  What is your favorite musical instrument?
I love the guitar! I just love the way it sounds. I used to love playing the guitar, too, until my stupid hands decided they'd rather develop arthritis and carpal tunnel instead of letting me live out my rockstar dreams. Fuck you, hands!
2.  What video game world and/or locale would you live in?
I've chosen one of these before, but I'll try to go with a different place this time. Hmm… I know! In the spirit of Halloween, I'd love to live in Luigi's Mansion. It'd be full of spooky fun! I'd try to make friends with all the ghosts, especially that little ghost doggy, whose name currently escapes me.
3.  What holiday do you hate the most?
Blasphemy! I love all holidays because most of them are a great excuse for my family to get together. But if there is one that I like a little less than the others, it would be Valentine's Day. I'm not really a huge fan of pink stuff, hearts, and flowers everywhere. Ick!
4.  What's your favorite type of pet?
Oh man… this is really hard for me to say! I've had many type of pets over the years, and I've loved them all for different reasons! Hmm… well, I just can't pick. Right now I have a dog, a cat, a bearded dragon, a fish, an axolotl, and 4 turtles, and I feel like I'd be choosing my favorite child lol. I will say that I LOVE having a bearded dragon, though. They are so fun and cuddly, despite their prehistoric appearance. ❤ Give reptiles a chance!
5.  What's your phobia (if you feel like sharing it)?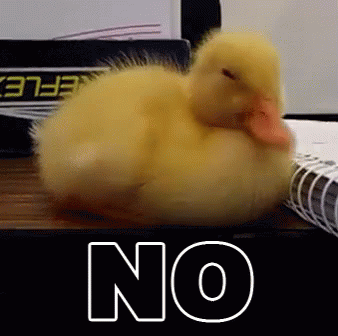 Oh god… roaches. Disgusting, creepy roaches. They are a mainstay where I live because of the humid environment, but man… if you ever want to see me completely lose my shit, have a roach crawl by me. I lose all dignity and I will scream, jump on top of tables, knock people over to get out of the way…. it's pathetic. I realize it's a bit of an irrational fear because it's not like they bite or anything, but they are just so GROSS I can't handle it. And when they fly? Forget it. I am almost having a fucking heart attack right now just thinking about one making a beeline for my face.
6.  What's your preferred social media site?
I don't really have one! I don't really participate, haha. I don't care what people are doing every second of the day, and I don't care to share what I'm doing either! I guess the only social media site I'm part of is Pinterest, but I don't go on there to be social…. and most of the people I "follow" I don't know anyway!
7.  What book did you read as a child that now disappoints you as an adult?
I've been making it a habit to re-read some of my favorite childhood books every now and then. Some of my favorite series as a kid were The Baby-Sitters Club, Goosebumps, Fear Street, and Animorphs. I have to say, the past couple Fear Street books I've read were kind of lame-o. The plots are thin and the characters are a bit annoying… oh well. I'd still read them again anyway.
8.  What's your favorite type of ice cream?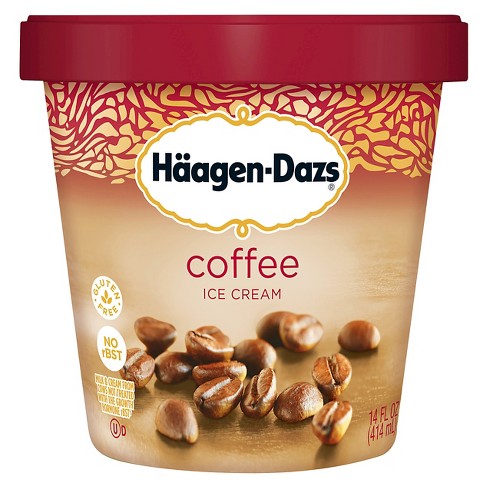 Coffee flavored! I don't eat much ice cream anyway, but when I do, I mostly always buy coffee flavored. I used to get it when I was a kid because no one else in my house liked it, so I would have it all to myself *evil laugh*
9.  Roughly how many video games and/or books do you own?
A LOT of video games! Between my husband and I, we have over 1700 games! That number is inflated a bit by all the plug-and-play systems that have many games on them. Even without those, that would still put our total around like 1200 or so. Hey, I have no shame. It's a hobby I enjoy, and it helps that I kept all of my games throughout the years, you know? As far as books, between physical copies, manga, and my Kindle, a few hundred maybe? It sucks because I did not hold on to many of the books I had when I was younger, which I am kicking myself in the ass for. I am downloading some of my childhood favorites on my Kindle though, so I'm slowly rebuilding my collection.
10.  Who is your favorite MCU (Marvel Cinematic Universe) character?
It's kind of hard for me to say, honestly. I enjoy Marvel movies and such, but I'm not exactly an extreme fan of any one character. Maybe I'll just say Groot from the Guardians of the Galaxy movies 😉
11.  What is your favorite cartoon?
SpongeBob Squarepants. Oh, how I love SpongeBob. The show is completely ridiculous, but I don't care. It makes me laugh and it's great to watch when you want to veg out and think about absolutely nothing! I also really like Family Guy.
Bonus Question:  Can you answer The Riddle of the Sphinx (no Googling!)?
I feel like this is something I knew a long time ago, but it's escaped my mind now 😉 Oops!
So there you have it! These questions are always fun to answer! 🙂