Game Title: Puyo Puyo Tetris
Platform: Nintendo Switch
Hours Played: around 2
About The Game
Puyo Puyo Tetris is a game that came out for the Nintendo Switch in 2017. It was also released on several other platforms, but I played it on the Switch, so there ya go. This game combines two puzzle types- Puyo and Tetris. I'm a huge fan of Tetris, and I've played a Puyo-type game before (Kirby's Avalanche) and had fun with it, so I thought why not? Plus, the game came with a couple cute keychains, and I'm a sucker for freebies!
What I Liked
The main thing I liked about this game was the sheer number of modes that are available for you to play! Whether you prefer Puyo, Tetris, or strange combinations of both, there is something most everyone will enjoy. There's even a story mode that's totally whack and makes no sense, but who really buys a puzzle game for the story anyway?
What I Didn't Like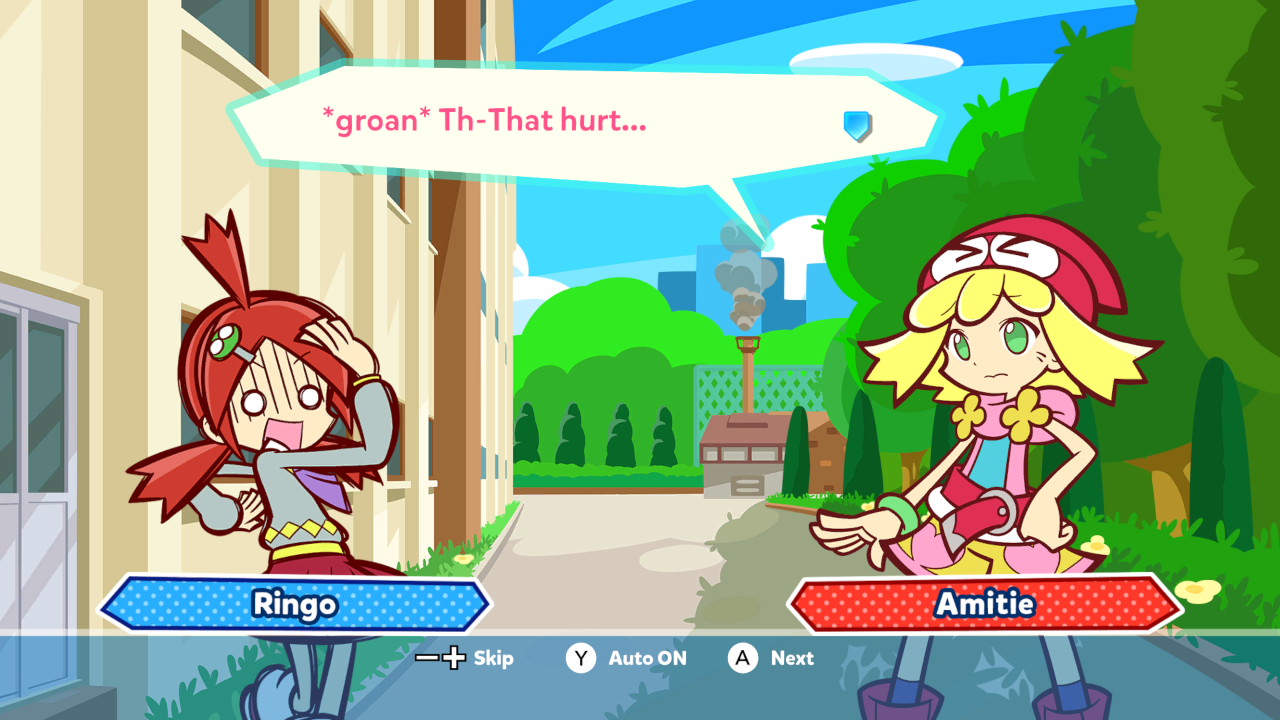 Playing Puyo Puyo is just okay- it's not really my favorite thing to do. I much prefer Tetris, and fusing the two together is a bit awkward sometimes. I found myself gravitating toward one mode or the other instead of modes that combined the two play styles together. That's not much of a gripe, just my personal preference.
However, one thing that really got on my nerves during this game- the characters' annoying ass voices! Oh my lord. Every single one of them grated my eardrums, and there was no way to silence them. I often played with the volume turned way down because it annoyed me so much.
Closing Thoughts
This game is fun, and it's got so many different modes to try out. I tried all of them, and while some are better than others, there is definitely a good selection there. My favorite mode was one where the game would randomly switch back and forth between Tetris and Puyo. This is a good game to pick up and play for a few minutes at a time- or until your eardrums explode from the awful voices.