Game Title: WarioWare Gold
Platform: Nintendo 3DS
Hours Played: approximately 3-5
About the Game
WarioWare Gold is a Nintendo 3DS game that was released in North America in 2018. Wait- you mean I actually played and beat a game that came out the SAME year is was released?! Amazing! Anyway, I've been a huge fan of WarioWare games since the very beginning, so I was really excited to play this game.
WarioWare games generally follow the same formula: Wario has some wacky plot to make money, and you play microgames to help achieve his goal. Or destroy his plans… What's the point of these games again? Who cares! It's all about the microgames!
I considered the game beaten when I completed the main story mode, though there is certainly other modes to play and other goodies to unlock!
What I Liked
Of course, the main thing I love about this game is the microgames themselves! For those unfamiliar, microgames are exactly what they sound like: short, 2-3 second games that often require split second timing to complete. Some are pretty easy (mashing the A button) while some might have to appear a few times to get the hang of it. It's a pretty balanced set of microgames- I didn't feel like there were any that were unfair, though a few were kind of cheap. Overall, most of the games were pretty fun.
Speaking of the games, I also love how this game is a nod to the WarioWare series as a whole. There are microgames from most of the other games in the series, along with many new microgames as well. The variety kept things fresh, and I never knew what to expect!
What I Didn't Like
Okay, so my one main gripe with this game is something that most other people seem to enjoy: the voice acting. It annoys me. There, I said it. WarioWare's wacky cutscenes are fully voice acted, and I couldn't stand it! Wario's voice is spot-on and made me laugh, but everyone else just made my ears bleed. WarioWare's game plots are always ridiculous anyway, but I think hearing the silliness actually spoken out loud just made me cringe more than anything.
Closing Thoughts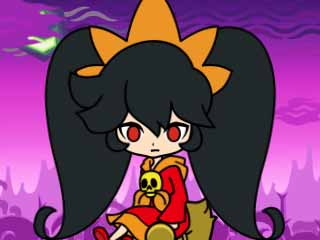 Overall, I really loved this game! It's fun, it's easy to just pick up and play, and the experience is different every time you turn the game on. It's great to play in short spurts when you have just a few minutes of free time. The story mode is just one of many modes to play, so there's a lot of end game content to enjoy. WarioWare Gold is another solid entry in the series!