I didn't get a whole lot of gaming time in the month of April, mostly because I have been too damn exhausted to do anything, even if it's something fun! Story of my life these days for some stupid reason! Anywho, here's what I accomplished in April 2020!
Console
Nintendo Wii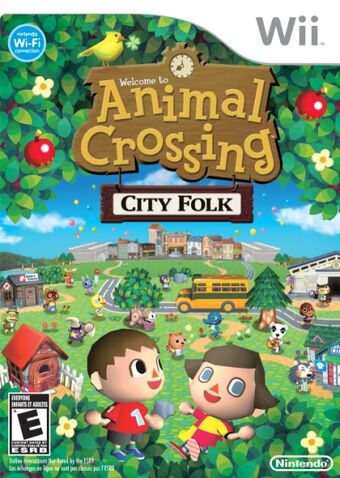 I played a little bit of Animal Crossing: City Folk. I didn't pay off anymore of my loan, but I sold some stuff and made a little more money. Hopefully I'll be able to make another mortgage payment soon!
Nintendo Switch
Of course I played some Animal Crossing: New Horizons! I still haven't made a First Impressions post of this game, but I do plan on it. I did a lot in the month of April: participated in a couple events, had a few more residents move in, expanded my house, etc. If I ever get that First Impressions post done, I'll write more details on my gameplay 😉
I did manage to finish a game this month, believe it or not! I completed my gameplay of Mario Tennis Aces. I'll write an End Game Thoughts post about it at some point, so stay tuned for more info 😉
Handheld
Nintendo Game Boy
Still plugging away at Pokémon Blue! I explored the Safari Zone, which was a HUGE pain in the ass! Pokémon tend to break out of the Safari Balls and run WAY too easily. I'm not big on luck-based shit! I managed to nab a few new Pokémon anyway, but it wasn't really that fun. I tweaked my team a bit, and I ended the month by gathering experience while exploring Route 16!
Mobile
iPhone
Of course I played Animal Crossing: Pocket Camp on my phone! The events in April were cute, but a little too pink for my tastes. Anyway, I ended the month at level 174 with 195/198 villagers invited to my camp! I decorated the upstairs of my cabin around Tom Nook this time, so here's what I came up with:
It was actually harder than I thought to make a theme around him for some reason! I ended up trying to mimic his store, with completely random items up for sale. And instead of working, he's sleeping behind the cash register. I almost fall asleep at work every day, so I totally understand. 😉