Wow, two months in a row with this type of post… I'm on a roll! Ha. Anyway, let's get right down to it… here's the progress I made with my games in the month of February!
Console
Nintendo Wii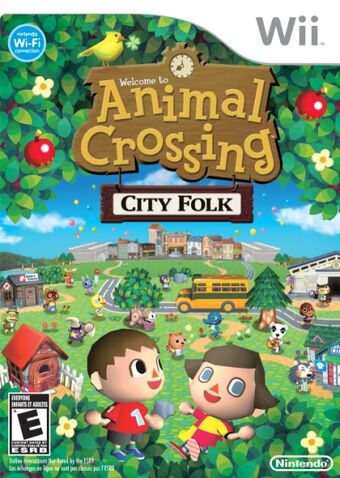 I didn't make too much progress in Animal Crossing: City Folk this time around. I did play on Groundhog Day and got my Resetti model. I also played on Valentine's Day and got a letter and some chocolates from Harry, how sweet! Festivale was on the 24th, but I didn't play… so I might need to rewind time so I can check it out 😉
Nintendo Switch
I'm still having an absolute blast playing The Legend of Zelda: Breath of the Wild! I ended up wandering into Hateno Village, where I found and completed the Myahm Agana Shrine which… was a challenge. It was some weird tilty piece of shit labyrinth puzzle that wasn't a lot of fun! Anyway, after some exploration, I decided to finally pay attention to the main quest and "Seek Out Impa." Cool! Now I have two more main quests: Free the Divine Beasts (that will take me literally forever) and Locked Mementos (that'll probably take forever too). I also completed the Ta'loh Naeg Shrine, which was a training exercise- the first one I've encountered. Because I'm an idiot, I broke a few of my weapons trying to chop the Guardian into pieces before I realized you have to follow the onscreen instructions. Uggh.
I'm happy to say that I beat Yoshi's Crafted World this month! Yay! I'll do a more in-depth End Game Thoughts post a little later. Anyway, the final levels of the game were decently challenging. One level in particular, Be Afraid of the Dark (in Shadowville) featured a creepy clown looking character that chased you with an axe! Definitely did not see that coming! Anyway, I defeated Baby Bowser, recovered the final Dream Gem, and that was that! Such a fun game!
After beating Yoshi, I decided to play Mario Tennis Aces as my next "Switch Sunday" game. There are a few different game play modes, which is interesting. I first played through all the tutorials and played a few of the characters in Free Play mode just to get a feel for the game. I then played a little bit of Adventure Mode. I beat Bask Ruins, so now I'm getting ready to play Piranha Plant Forest!
Handheld
Nintendo Game Boy
I continued playing Pokémon Blue a bit. I explored Route 13, battling trainers and gaining experience. I think I'm starting to form a team that I'm going to keep until the end, but we shall see. I was also SO EXCITED to nab a Ditto!! He was kind of a bitch, but I got him in the end.
Mobile
Kindle Fire
I've been playing a bit of Wordscapes here and there on my tablet when I have some downtime, and it's a lot of fun- and a challenge too! I'm on Level 90, which isn't too shabby… until I think of my aunt, who has completed over 20,000 (yes, I typed that correctly!) levels. I have a lot of catching up to do!
iPhone
Of course, I'm still playing Animal Crossing: Pocket Camp. I'm now at Level 165 and have 180/183 animals invited to my camp. So close! I just can't seem to get that last map from Gulliver. Anywho, I played through the events for this month, though I didn't get the final prize because I didn't craft everything from the scavenger hunt in time. That's okay! As sad as I was to see the snow melt, I'm ready for springtime!
That's about it for February 2020. Thanks for reading!