Game Title: Homescapes
Platform: Kindle Fire
Hours Played: maybe an hour
About The Game
Homescapes was released in 2017 for mobile platforms; I played on my Kindle Fire. In this game, you help a balding, middle-aged butler (named Austin) with a creepy ass smile restore his parents' house to its former glory. I guess he moves back in with his parents and you are just some weird, unseen entity that plays a match-3 game so that the butler can earn stars that will magically pay for all the stupid shit this shitty house needs to be awesome again.
What I Liked
Despite my crabbiness, it is kind of a cute concept for a game, and I liked the idea of methodically moving through the house and restoring each room. The house itself was pretty big, with lots of rooms to restore. That's… about all I liked.
What I Didn't Like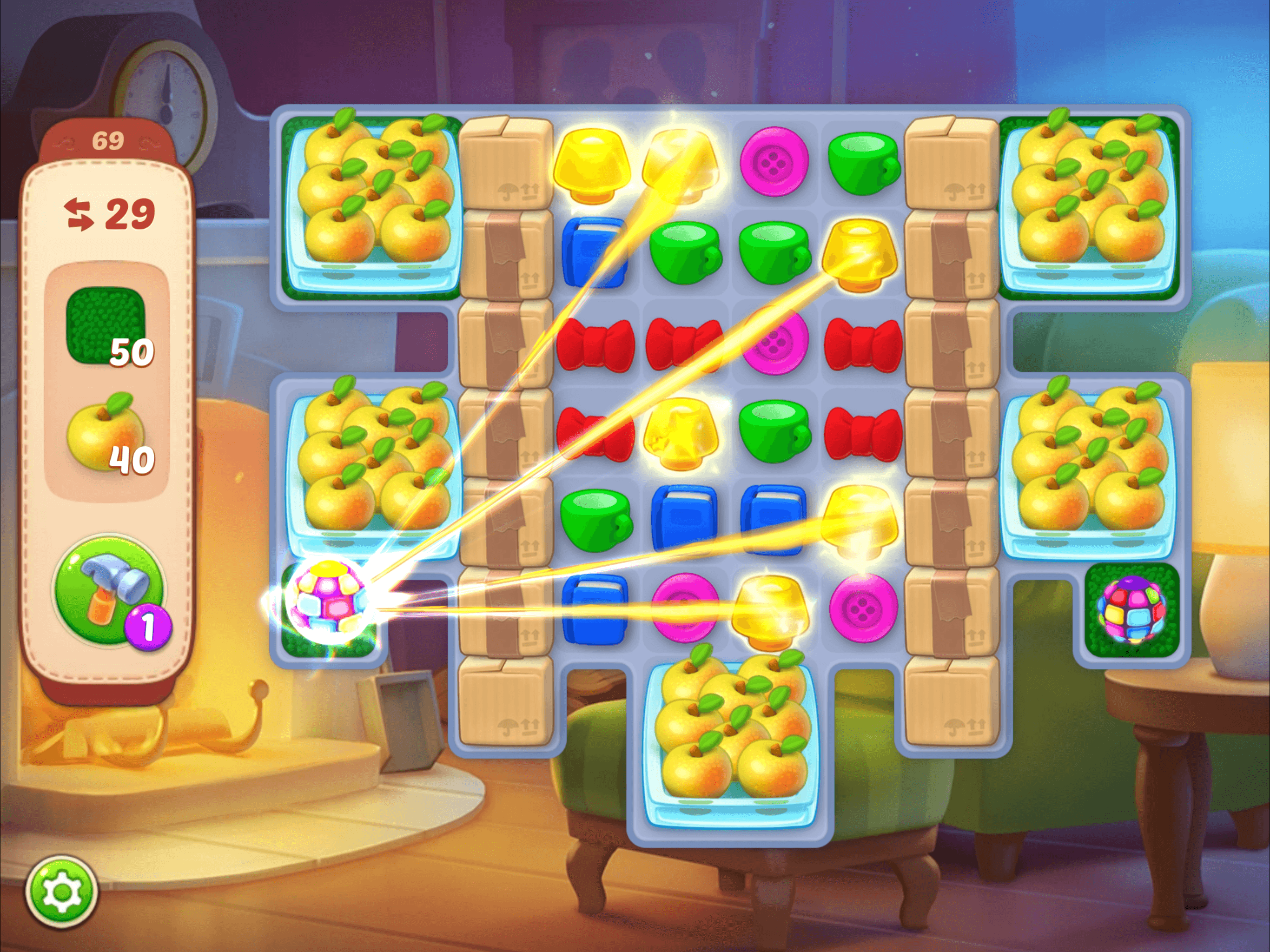 Unfortunately, Homescapes falls prey to the typical match-3 bullshit that a lot of games seem to be fond of. There are a lot of gimmicks that quickly grew tiresome and sometimes, if your luck is shit like mine, you'll fail the same level over and over.
Closing Thoughts
This game definitely had potential, but really ends up falling flat. Why you have to play a shitty Candy Crush clone to restore rooms is beyond me. It would have been much better had they implemented different mini games or puzzle varieties. I wanted to like it, but after getting to Day 3 in the game, I got annoyed and uninstalled it. Sorry Austin, looks like you'll have to find some other sucker to help you with your parents' house!
P.S. I hope all my US friends have an awesome Thanksgiving! I'm really looking forward to it, although I have laryngitis and probably won't be able to chat with my family much. Well, at least I can still eat! 😉